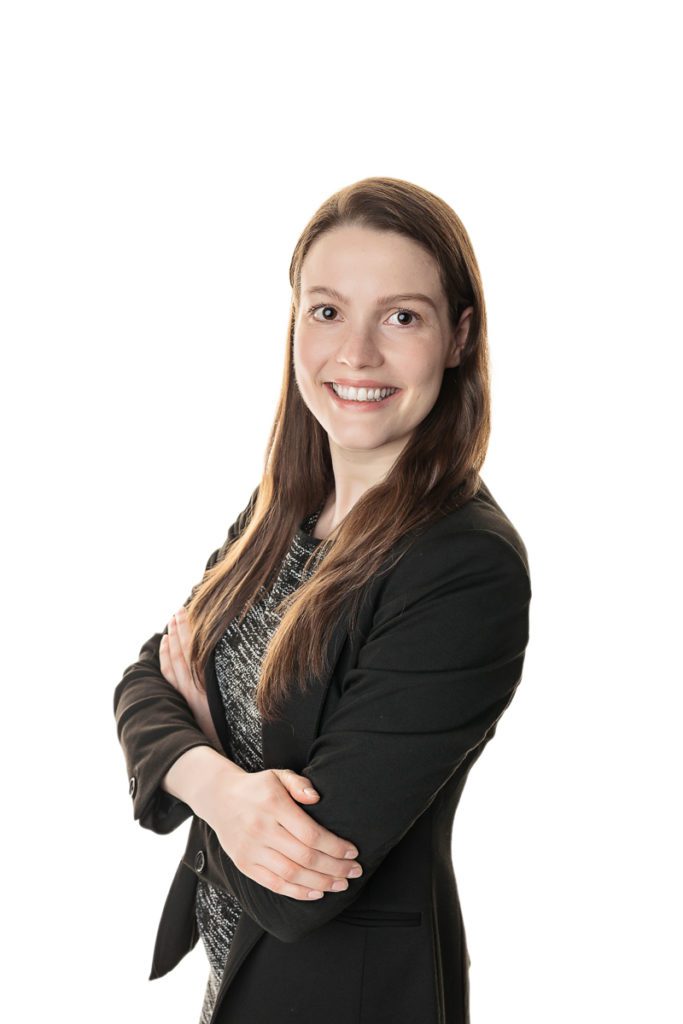 Tel:(613)366-7507 | Fax:(613)366-7560
kpink@richardsonhall.com
Kayleigh joined Richardson Hall as an articling student in 2021. Since completing her articles in April 2022, she has transitioned to an associate lawyer. Kayleigh has worked on family and civil matters.
Prior to law school, Kayleigh earned her BA (Hons) in legal studies with a concentration in human rights and a minor in Indigenous studies from Carleton University. During this time, Kayleigh volunteered with family programs at the Wabano Aboriginal Health Centre and worked closely with families at the YMCA/YWCA and through private tutoring.
Throughout law school, Kayleigh volunteered with StreetSmart, a grassroots organization aimed at educating marginalized and street-involved youth about their legal rights, and the Legal Education Action Fund (LEAF), an organization aimed at educating youth about the laws surrounding consent.
Kayleigh has enjoyed many opportunities to develop her oral advocacy skills. In her second year of law school, she won the second-place team award in the provincial Walsh Family Law Negotiation Competition. Kayleigh returned as a co-coach in her third year. Since graduating, Kayleigh has completed continuing education focused on oral advocacy and has represented clients with Small Claims Court legal issues in negotiations.
Kayleigh summered after her second year of law school at a prominent Ottawa law firm and continued to work there on a part-time basis throughout her third year of law school. Through her summer employment, part-time work and articles, Kayleigh has gained valuable experience drafting pleadings, conducting legal research, assisting with trial preparation, meeting with clients and representing clients with Small Claims Court legal issues.
Outside of her passion for law, Kayleigh enjoys spending time with her two dogs, Willow and Buffy, bouldering, travelling and exploring nature trails.