Family  & divorce Lawyers 
Our family lawyers are experienced in all areas of family law and are ready to assist you regardless of the stage of your relationship. We can help you if you are considering moving in with a partner and looking to arrange your finances through a cohabitation agreement.
helping you in family court
Family matters & domestic relations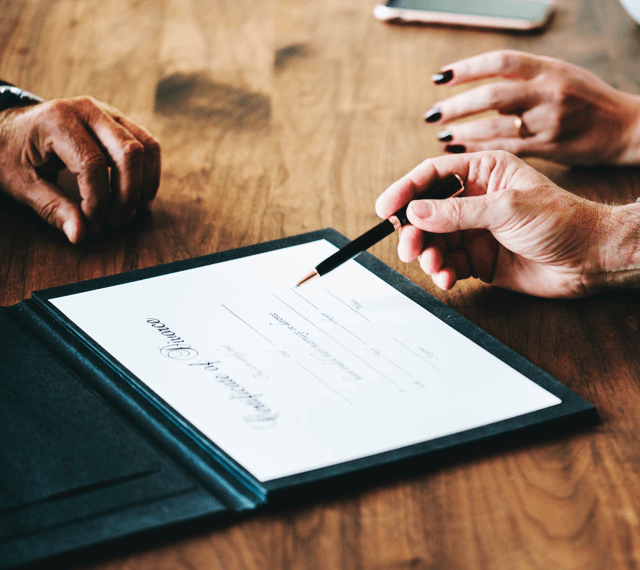 civil unions & domestic partnerships
We can help you if you have separated from a spouse and need advice as to your rights and obligations: this may lead to a resolution through negotiating a separation agreement, mediating and coming to a resolution, or litigation involving court proceedings or arbitration.
No matter your family law status, we are here to help guide you through the process and advocate on your behalf.
Clients have more than just financial disputes. The lawyers at Richardson Hall LLP are well-versed in parenting and decision-making disputes. We conduct trials, arbitrations, and motions in high-conflict parenting matters, though it remains our goal to settle your matter where appropriate. We are involved in matters requiring parenting assessments and can advise parents on how to engage with a parenting assessor, raise concerns, and deal with an assessor's recommendations.
We also act in urgent matters where judicial intervention is required immediately to ensure children's best interests were protected, including working with the Office of the Children's Lawyer whose lawyers speak on behalf of some children in the courtroom.
We also help parents who are engaged in parenting mediation and with the creation of parenting plans to better communicate with their former partners and prevent disputes from arising at all.
In our initial meeting we will discuss all the relevant facts of your matters and can provide recommendations as to the most appropriate path forward for your needs. Your matter may be capable of a negotiated resolution where the parties can form a cohabitation agreement or separation agreement.
In other circumstances, negotiation only may be inappropriate. In those cases, we will recommend commencing a court proceeding to ensure your rights and those of your children are protected. In certain cases, an alternative dispute resolution process such as mediation may be appropriate to help reach a resolution.
We will have a complete discussion with you about the advantages and disadvantages of each of these steps to enable you to make an informed decision best-suited for your needs.
"Liberty is the right to do what the law permits."
our professional Family Law services
You can assist us when it comes to the initial meeting. Some of the documents we may be requesting from you include income tax returns, notices of assessment, paystubs, and proof of assets and liabilities.
These documents will be required no matter what course of action we ultimately follow to bring your matter to a resolution. The sooner you can organize this financial disclosure, the faster we will be able to make specific recommendations for you.
Continuous Assessment
We continually re-assess your situation to ensure your legal strategy remains tailored to you.
Custom Recommendations
No two files are similar. Our courtroom and negotiation experience informs our recommendations.
Beneficial Resolution
Our lawyers always want to resolve matters in an efficient manner, ensuring the resolution is in everyone's best interests.
Effective & Efficient
Our ultimate goal is to assist you in achieving a satisfactory resolution to your family law matter in an effective and efficient manner.